BUSINESS
PDA cell phone voice recorder
I use an Apple iPhone. Love it.
My home computer system
I have an HP at home. It's very quiet. I have a custom built PC at work which is completely silent.
Digital Camera
I had the Olympus D-600L, then a Fuji MX-700 (which is smaller but the pictures are not as good), and finally, an Olympus C-2000 Z.
I also had a Kodak DCS-520 which I use for all my important pictures that I'm very happy with (see review below).
Today, I am using a Canon EOS D-30 with Adobe Lightroom to adjust the raw photos after upload to the PC. The flash is a Canon 550EX in E-TTL mode which is a lot less accurate than you'd like: it typically underexposes the subject.
This was a killer camera when it first came out many years ago. If you are a photo journalist, this is the camera to get. For personal use, I used it whenever weight/size/convenience are not a problem, e.g., at home, but not on a short trip. I've taken over 10,000 pictures with this camera in less than a year, so it was a real bargain, even though it cost $15,000. I saved on film and processing costs, and the images will last forever without degradation. Here's a picture I took of my father. Click on the image to see the original image at full resolution. Check out the detail!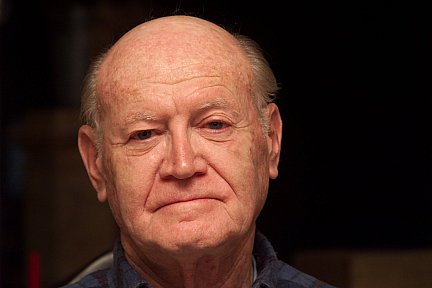 Digital Camera Software
If you take a lot of digital pictures, use the Windows filesystem to organize your photos since the Photo Gallery software you can buy is pretty bad. Then get ThumbsPlus. I (and others) highly recommend this program. It let's you view, organize, and see a slide show on your images.
FAX, copier, scanner
I have the HP OfficeJet 600. Couldn't be happier.
Photo printer
I have the Epson Stylus Photo. If you aren't getting photo quality on plain and glossy paper, check the nozzle. Be sure to use the correct settings (including paper), and only use Epson paper. If you follow instructions, the output is superb. Indistinguishable from a photo. HOWEVER, there are basically 3 possible ways to print an image: PhotoEnhance (works fine most of the time, but occasionally can really screw up your image), Photo (not as much enhancement as PhotoEnhance, and screws up less on areas where PhotoEnhance screws up), and ICM (which doesn't mess up your image at all, but the colors don't seem as "vivid"). I always fix the images myself, and print using Photo mode with a standard correction that reduces brightness by -10 because it seems to give a result much closer to the original image brightness and contrast.
When I print on this printer, I absolutely love MGI PhotoSuite SE (which came with my Olympus camera) because in the Print Preview, I can drag and resize the image, and it shows me the allowable image area. Superb control, unlike anything in any other program. So I use this to print the 1728 x 1152 images from the Kodak since I can effectively see where the "cropping" is for each type of paper I am printing to, and adjust the image to fit the printable area.
Future printers
I have a Tektronix 840/DP printer on order because it is super fast (6 ppm in color), full duplex, reliable, small, low maintenance, and super cheap (35 cents per 8 x 10), and environmentally friendly, and unless you look really close, it looks like a real photograph. It has a special 1200 dpi color mode. Up close, you see all the tiny dots (not continuous tone). I may get a Kodak 8650 PS Printer for $6,500. 8x10s cost $2.50 each. Printer is 300dpi, but don't let that fool you! The quality is phenominal; impossible to tell from a traditional photo.
Graphics card
I have the ATI All-in-Wonder. Very cool. Let's you watch TV on your PC. You can capture images from your VCR, TV, or video camera. Very cool. Can also output to a TV, but I haven't tried it. The thumbnails of all channels feature is very cool, so you can see what is on TV at a glance. Also works as an image capture board for your video camera. I use this for use in Microsoft NetMeeting.
Flat panel display
For my new home computer, I'm getting a the AGP version of SGI 1600SW with the Number Nine card. Same one Bill Gates has. Hey, if it is good enough for Bill, it is good enough for me! You need to get a special version of X windows to use with Linux and Solaris that supports this card (version 3.3.3.1 at www.xfree86.org has been modified for Linux and Solaris). And System Commander doesn't work with the card when re-partitioning drives (but otherwise you are safe), probably because it writes to VGA registers directly rather than the system BIOS.
Video camera
I have the SONY CCD-PC1 camera. Very nice design, great image quality. Top pick by reviewers.
CD recorder
I bought the HP SureStore CD-Writer Plus 7110 which lets you write a file at a time on both CD-R ($2) and CD-RW ($15) media. I use this for storing my photos, making copies of audio CDs (which seem to get scratched by my Acura NSX's CD player).

Removable storage
I've ordered the new 2G Jazz drive.
USB
If you have an old system and you want to add USB support, first save your files, remove windows, install the latest version of Windows (the CD will have "with USB support"). Then install the CSA-6700 from CMD for $59. This PCI card adds USB ports to your system. Don't pay extra for the CMD software. You don't need it. All you need is the card.
Voice-recognition
I have Dragon NaturallySpeaking Mobile. Very cool. Highly recommended.
Links
Steve Kirsch home page